enVista partners with a variety of software, consulting, and hardware firms to provide exceptional service to our clients across their supply chain, enterprise technology, and unified commerce needs.
Select the partnerships you would like to view:
Software Partners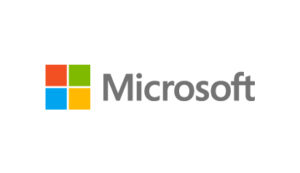 Microsoft: enVista is a Microsoft Gold Partner with deep experience across Microsoft business solution offerings.
BlueYonder is the leading provider of end-to-end, integrated retail & supply chain planning & execution solutions for over 4,000 customers worldwide.
Manhattan Associates is the supply chain solutions provider of choice for supply chain leaders around the world.
Körber supply chain management software streamlines flow of inventory & information from supplier to store shelf.
Infor builds business applications that provide last mile functionality and scientific understandings as a cloud service for select industries.
Jesta I.S. is a global leader in integrated ERP and unified commerce software solutions for wholesalers and omnichannel retailers.
LLamasoft provides software & expertise to help large organizations design & improve their supply chain network operations.
MercuryGate enables shippers, carriers, brokers, freight forwarders & 3PL providers to plan, optimize & execute global transportation.
Minisoft is a worldwide leader in developing and delivering forms and label generation, multi-carrier shipping and document management solutions. eFORMz is a forms and label generation solution that seamlessly integrates with any WMS, ERP or Order Management system.
Avercast is the world's leading forecasting software suite providing the best solution for supply chain industries worldwide.
Dynaway EAM solution is the most widely used Enterprise Asset Management (EAM) solution globally for Microsoft Dynamics® AX.
Atlas for Dynamics AX/365 by Global Software, Inc. partners with enVista to provide live access to your data for reporting with drill-down capability directly in Microsoft Excel.
TARGIT is the maker of the Decision Suite Business Intelligence and Analytics platform for Microsoft Dynamics® AX users.
Tecsys is a global provider of transformative supply chain solutions that equip growing organizations with industry-leading services and tools to achieve operational greatness.
SK Global Software offers the leading banking and treasury solution around the world for Microsoft Dynamics AX, empowering finance teams with seamless integration in key functional areas.
Wolters Kluwer Tax & Accounting is a leading provider of tax and accounting software & research for Microsoft Dynamics AX.
ProShip is a leading multi-carrier shipping software provider that makes complex parcel shipping challenges simple and cost-effective for retailers, manufacturers, 3PLs and healthcare companies.
Empowering long-term success in digital commerce on a foundation of continued innovation.
Blue Ridge is the cloud-native supply chain solution for Wholesale Distributors, Specialty Retailers & Discrete Manufacturers.
Vanguard Software is a predictive supply chain planning platform that optimizes end-to-end integrated business planning for global enterprises. The AI-driven Vanguard Predictive Planning™ platform provides collaboration tools, complex scenario modeling, and real-time impact analysis for more resilient supply chains.
Mi9 Retail is a leading provider of enterprise software for retailers, wholesalers, and brands.
Generix Group enables companies to achieve complete visibility, increased productivity throughout the supply chain. Their flagship solution SOLOCHAIN™ is a leading Warehouse Management Systems (WMS), Manufacturing Execution Systems (MES) and Enterprise Asset Management (EAM) providing complete traceability and efficiencies in the DC and beyond.
CPQSync by Cincom is a cloud-based, SaaS CPQ solution that's native to Microsoft Azure and embedded in the Dynamics 365 CRM for a truly seamless user experience.
Hardware
AWS is an open, flexible, enterprise-grade cloud computing platform. Move faster, do more, and save money with IaaS + PaaS.
Okta provides secure identity management and single sign-on to any application, whether in the cloud, on-premises or on a mobile device for your employees.
AlienVault is a developer of commercial and open source solutions to manage cyber-attacks, including the Open Threat Exchange, the world's largest crowd-sourced computer-security platform with more than 26,000 participants in 140 countries that share more than one million potential threats daily. It allows organizations to detect and respond to today's threats in cloud, on-premises and hybrid cloud environments.
Sophos is a security software and hardware company. Sophos develops products for communication endpoint, encryption, network security, email security, mobile security and unified threat management.
Dell EMC is a leading provider of IT storage hardware solutions to promote data backup and recovery and accelerate the journey to cloud computing.
Cisco Systems, Inc. designs, manufactures and sells Internet Protocol (IP) based networking products and services related to the communications and information technology industry. enVista is a longstanding Cisco Partner with certifications in the latest technologies.
VMware, the global leader in cloud infrastructure, delivers customer-proven virtualization solutions that significantly reduce IT complexity.
Pure Storage enterprise all-flash solutions provide the power, reliability, and simplicity you need to tackle the most demanding business and IT problems.
Microsoft Azure is an open, flexible, enterprise-grade cloud computing platform. Move faster, do more, and save money with IaaS + PaaS.